We received video from our military forces in the Middle East. They are using Pro Guide Gold to remove body odors from their body armor vests, bomb disposal suits and fire department gear. They contacted us because they couldn't get the body odors out of the suits and was getting unbearable. We now have video from there watch below!! !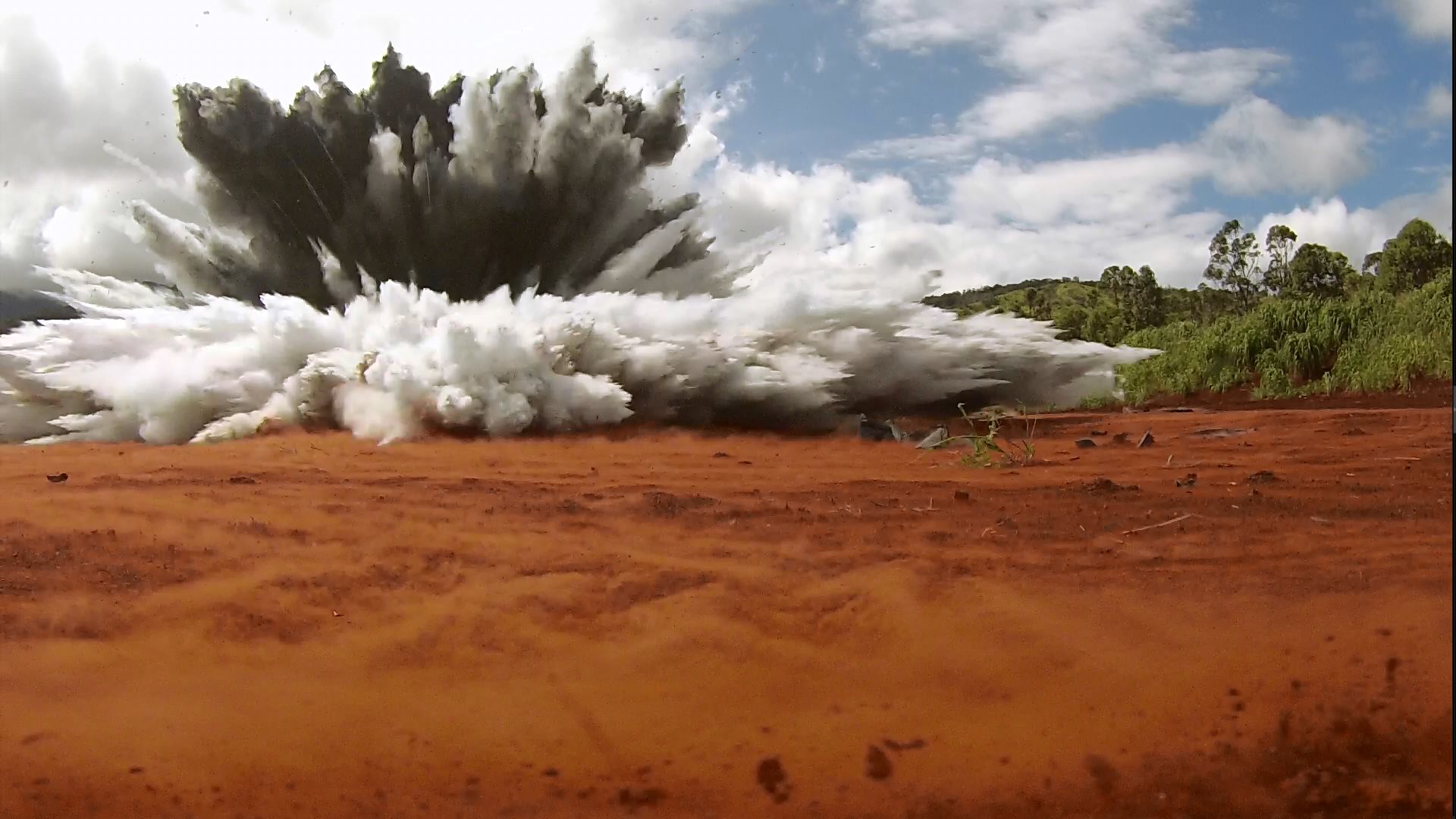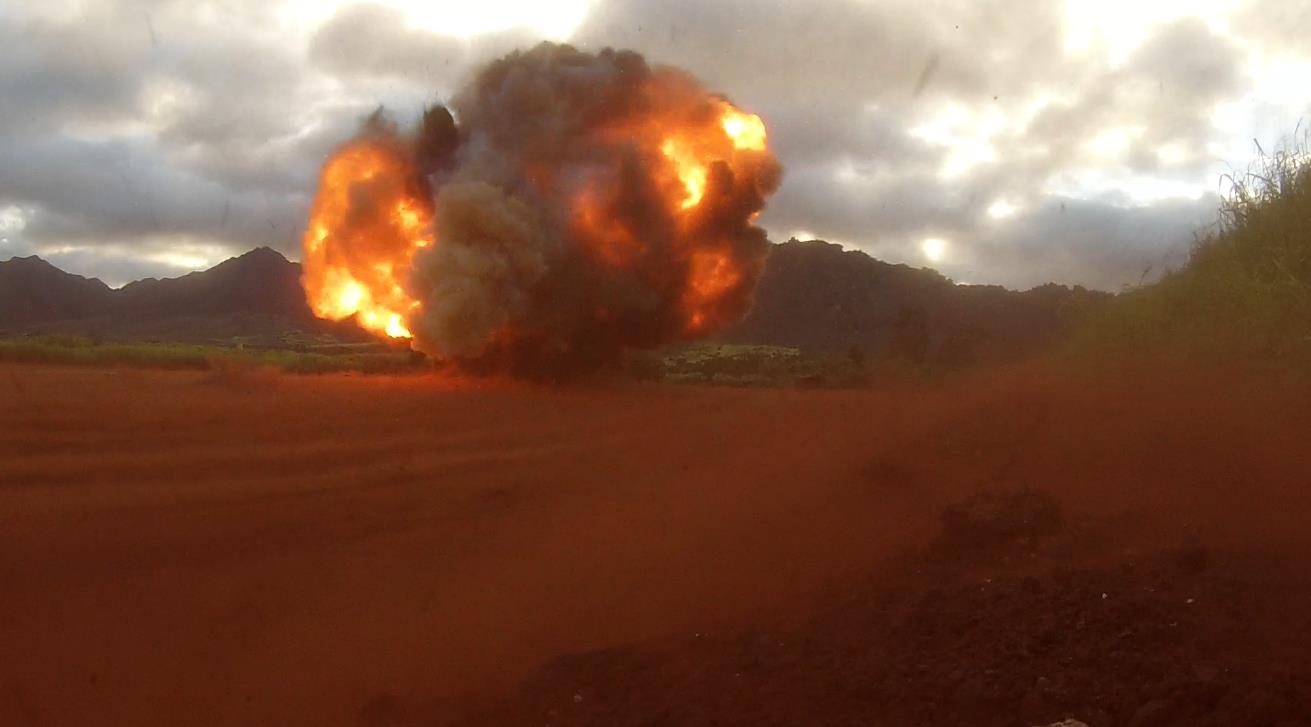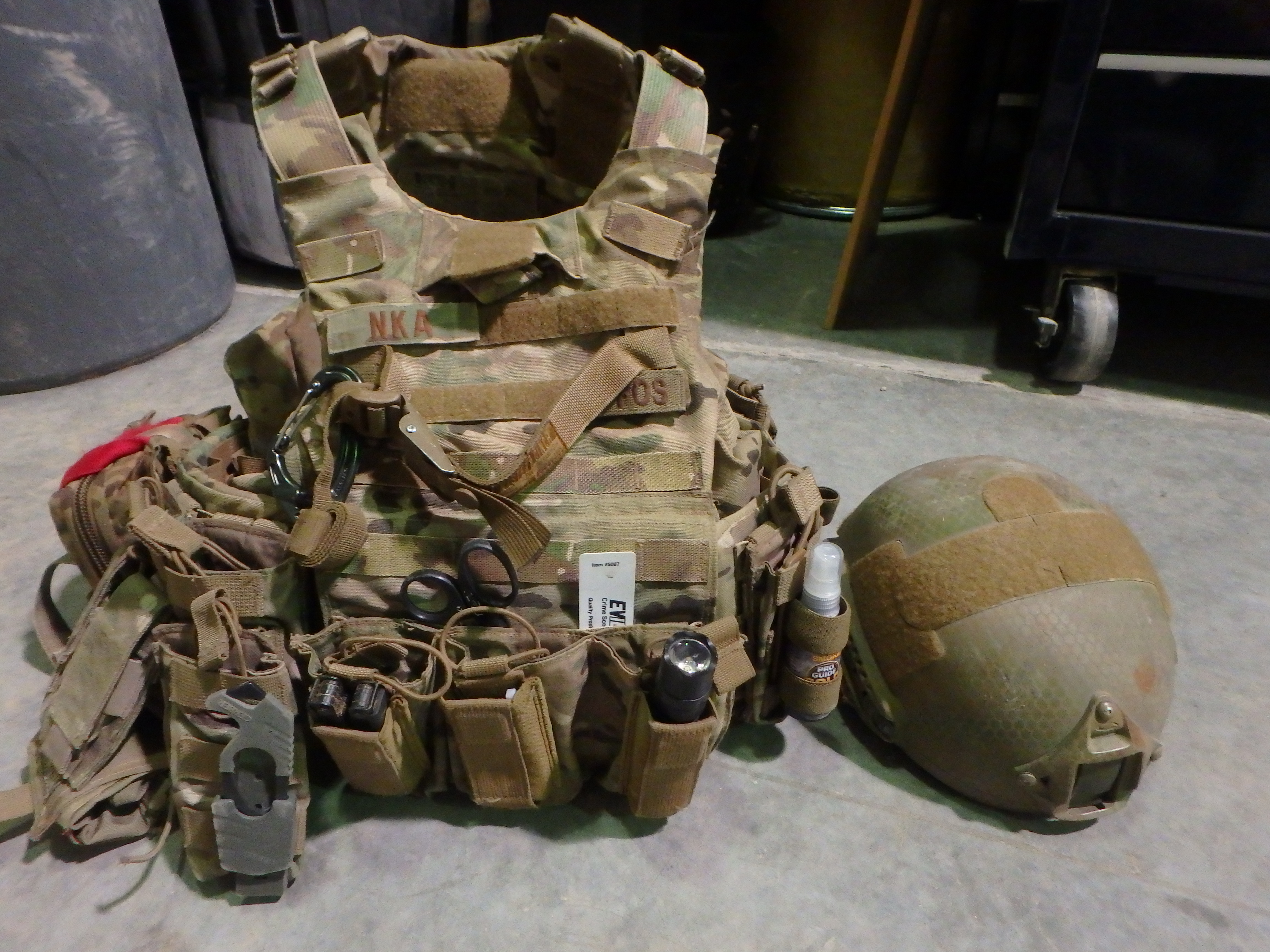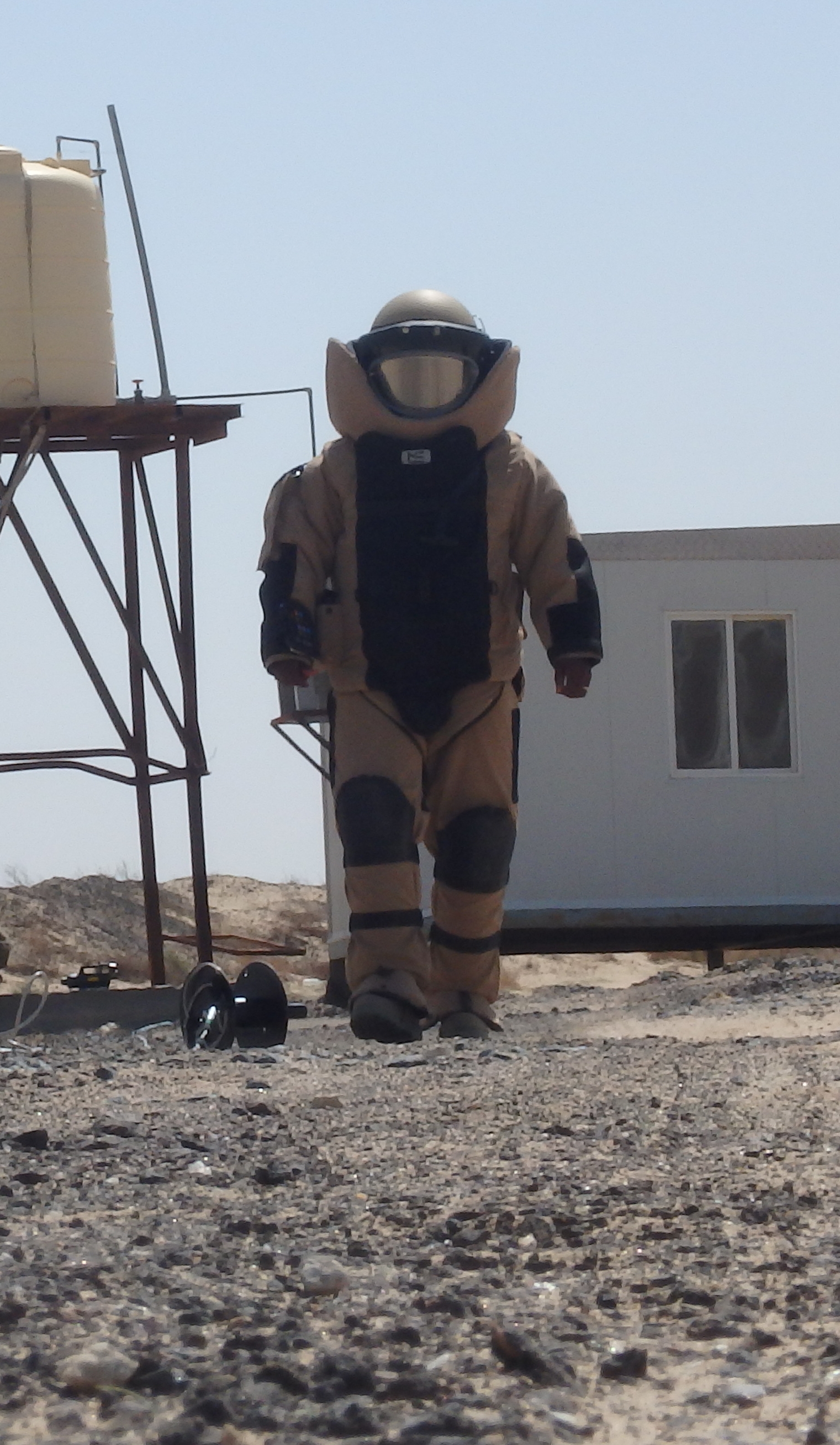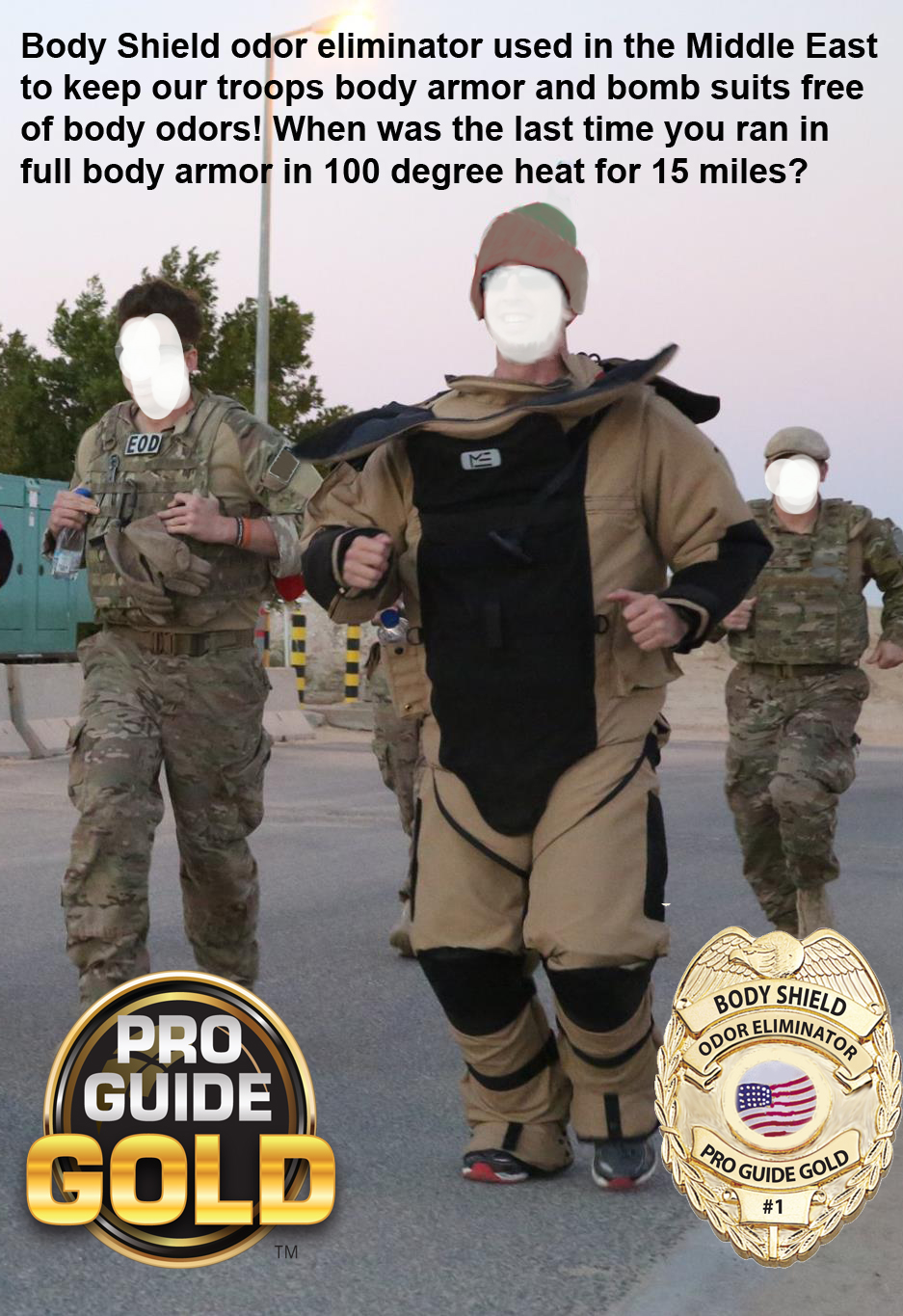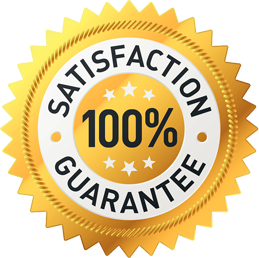 U.S. Federal Government's System for Award Management (SAM) # 079828330
SAM CAGE # 7DJG8
WHAT IS PRO GUIDE GOLD AND ALL PET ODOR SCENT ELIMINATOR?
Pro Guide Gold odor scent eliminator is an organic and environmentally friendly odor eliminator that eliminates difficult and offensive odors quickly, safely and efficiently with out the use of masking agents and fragrances. *** Pro Guide Gold will never go bad. All other scent and odor eliminators have a short shelf life. ***
WHAT CAN I USE PRO GUIDE GOLD OR ALL ANIMAL ODOR SCENT ELIMINATOR ON?
You can use Pro Guide Gold on all you hunting equipment! Clothing, boots inside and out, hunting and fishing vests, Bows, arrows, guns, coolers, packs, sleeping bags, tents, gear bags and anything else you can think of. Around the house you can use on human or pet vomit, shower drains, sewer drains, toilets, sink drains, if Fido urinated or pooped on the carpet, diaper pails, trash containers, even if you get gas on your hands spray some Pro Guide Gold on your hands and rub in. This stuff is really amazing at eliminating any kind of odors!
Eliminate athletic sports odors by spraying shoes, socks, gym bags and even your favorite locker at the gym! Pro Guide Gold odor eliminator can be used any where odor is emitted. Just spray the are where odor is coming from and it starts killing the odor upon contact.
Have animal odor and scent you just can't get rid of? Spray All Animal odor scent eliminator and start enjoying your pets more. Eliminates pet urine odor, vomit odor, dead animal odor and even eliminates Skunk odor on your animals. Just spray directly on your animal and rub in and odors are gone. Pro Guide Gold odor scent eliminator continues to actively work even when it dries.
Pro Guide Gold will not leave a stain like other odor eliminators do! If you have cigarette smoke on clothing, fir coats, or lingering in your automobile, Pro Guide Gold Odor Scent eliminator will remove it permanently!!!
HOW EFFECTIVE IS PRO GUIDE GOLD ODOR SCENT ELIMINATOR?
Both eliminates odors and scent naturally by encapsulating and diffusing the odor and scent producing source almost immediately.
HOW SAFE IS PRO GUIDE GOLD ODOR/SCENT ELIMIATOR?
This is an all organic environmentally friendly biodegradable, non-toxic, non-corrosive and non-staining product. Pro Guide Gold odor/scent eliminator is listed as "OS" on the SNAP ( Significantly New Alternative Policy) Program Vendor list. (OS) Pro Guide Gold and All Pet Odor Scent eliminator can eliminate difficult odors and scents such as pet, cooking, human scent, smoke, vomit, decoy, foot odor, athletic odors, musty mildew odors and more. A major automobile manufacturer uses this product in the HV/AC systems in their vehicles.
HOW OFTEN DO I NEED TO REAPPLY TO ODOR/SCENT SOURCE?
Pro Guide Gold Odor/Scent eliminator does not dissipate and lose its effectiveness once it is applied. Our product continuously works to break down and eliminate the odor emanating from the producing source. Pro Guide Gold Odor Eliminator should be reapplied when a new odor source is introduced. i.e. body sweat, pet urine etc. Neither rain or extreme heat will diminish Pro Guide Gold odor/scent eliminator effectiveness.
Pro Guide Gold and odor eliminator will work on any odor in your home, automobile, hunting cloths, on animals, vomit smell and more!!! Any odor you have just spray and rub in, it starts working on contact.

ORDER NOW PRO GUIDE GOLD 12 ounce bottle $10.95 plus shipping 1-3 bottles $8.00 USPS Priority Mail.
We do offer Pro Guide Gold in 1 gallon premixed and 1 gallon concentrate contact us for pricing.
Odor Eliminator hunting scent pet urine odors cigarette smoke