Stinky sporting gear? Tired of going to the gym and the locker room smells like a week long work out? Have a pair of shoes that could drive even a skunk out of the house? *** Pro Guide Gold will never go bad. All other scent and odor eliminators have a short shelf life. ***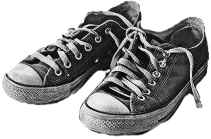 Pro Guide Gold is your answer!
You can take a bottle in your gym bag to your work out facility and spray your favorite locker and when you come back you can stand to be near your locker. Spray inside your gym bag to eliminate workout odors. You can even spray your work out clothes and they will not smell like you had just worked out.
Your kids sports bags can be sprayed inside and out to reduce the odor.
Anything that produces an odor after participating in sports can be sprayed down with Pro Guide Gold and make the whole family happy.
All sports equipment, protective padding, clothing gym bags. We have hocky, football, rugby, soccer and basketball players using Pro Guide Gold and growing as players and families find out about how safe Pro Guide Gold is to use.
So be it smelly foot odor in any shoes you have to gym bag odors and more. Pro Guide Gold will eliminate odor at the source and will continue to work even after it dries.
" I had an old pair of hunting boots that my wife would not let me bring in the house since they smelled of foot odor. I thought I was going to have to part with my trusty hunting boots until I sprayed them down with Pro Guide Gold Odor Scent eliminator. I have several more years left in use."
If you have athletes in your home, Pro Guide Gold will eliminate the locker room odors from your home. Use it on football pads to eliminate the odor. Football cleats, track and running shoes. I doesn't matter what sport spray on some Pro Guide Gold and eliminate the odor.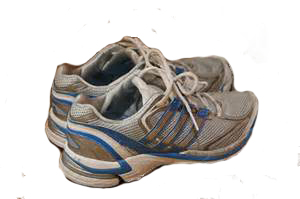 Pro Guide Gold is 100% environmentally friendly and safe to use on any surface. If you spray it on your skin it might dry your skin, but a little hand lotion and the dryness is gone. Pro Guide Gold continues to eliminate the odors even after drying.
Use Pro Guide Gold in your washing machine to eliminate odors on your clothes. You can use with any laundry soap to soften clothes, but the fragrance in your fabric softener will not be there due to the power of Pro Guide Gold.
Pro Guide Gold is 100% environmentally safe!
Case pricing available, see below.

ORDER YOUR PRO GUIDE GOLD NOW! 12 ounce bottle $10.95 plus shipping 1-3 bottles $8.00 USPS Priority Mail.
For case pricing please send us an email and we will send an invoice through PayPal. Case price $119.40 plus $16.00 S&H
Contact us at:EMAIL